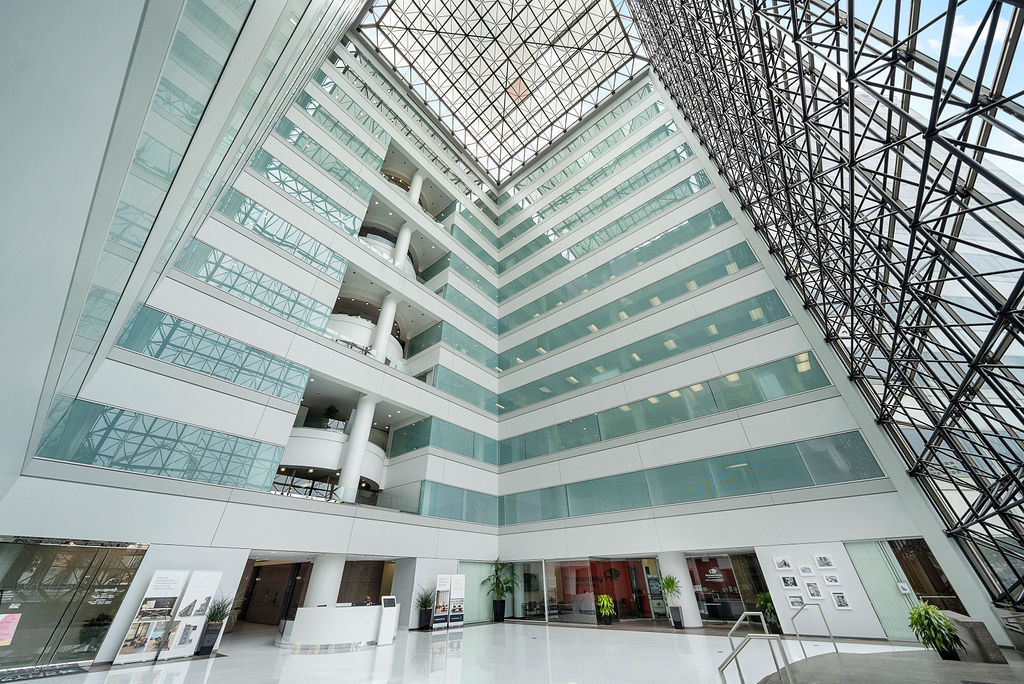 Find Out If You're A
Candidate For Dental Implants
"*" indicates required fields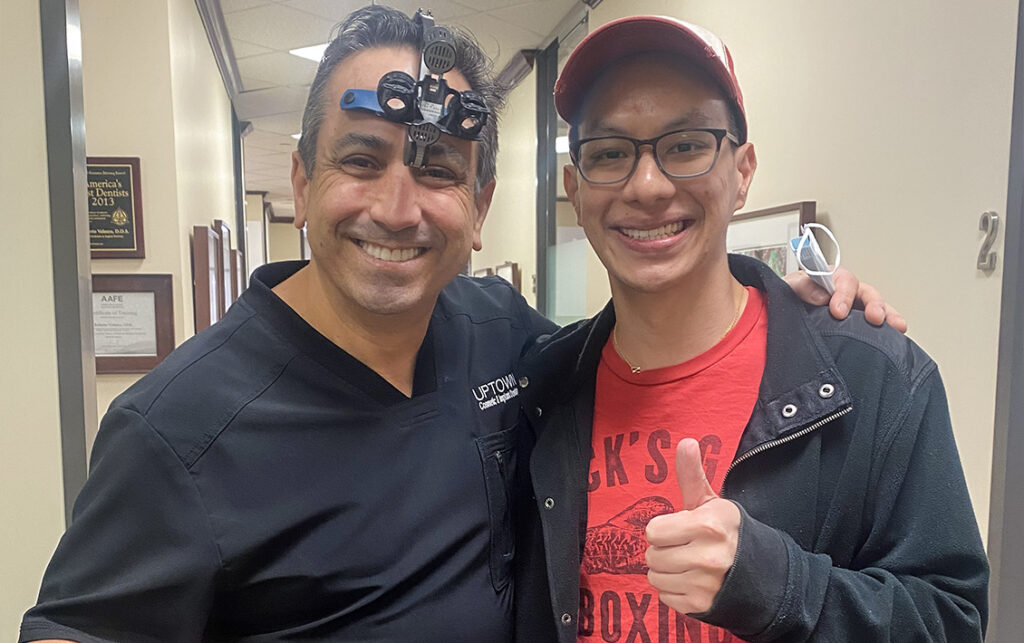 Why Dental Implants are The Best Treatment Option To Replace Missing Teeth
Statistics show that 69% of adults ages 35 to 44 have lost at least one permanent tooth to an accident, gum disease or periodontal disease, a failed root canal, or tooth decay. Furthermore, by age 74, 26% of adults have lost all of their permanent teeth. Twenty years ago, people had no other alternative but to choose a fixed bridge or removable denture to restore their ability to eat, speak clearly, and smile.
Dental Implants have revolutionized dentistry over the last 25 years, and we have changed hundreds of people's lives with dental implants. The practice of implant dentistry requires an experienced dental team to provide patients with the very best care. Dr. Velasco has been involved with this consistently evolving dental procedure with decades of experience. His experience exceeds most dentists due to his special training and experience in prosthodontics to quickly recognize the signs of dental implant failure and provide a solution. Dr. Velasco and our staff continue to advance our knowledge every time there is a new discovery in dental implants.
What Is A Dental Implant Surgery?
Dental Implant Component Diagram
A dental implant is a surgical procedure that replaces the root or roots of a tooth. Like tooth roots, implants are integrated into the jawbone and are used to secure dental crowns (the parts of teeth seen in the mouth), bridgework, or dentures with a variety of techniques. Implants are made of titanium, which is lightweight, strong, biocompatible, and not rejected by the body. Titanium and titanium alloys are the most commonly used metals in both dental and other bone implants, such as orthopedic joints. Dental implants have proven to be highly successful once placed securely by specially trained dentists.
What to know about dental implants: they can improve your confidence and overall oral health.
Ideal Candidates For Dental Implant Procedure
No matter the age of a person, there is a dental implant solution for you. This dental procedure is the ideal solution of choice for people of all ages, even those with existing medical conditions, gum disease or problem teeth, currently wearing partials or dentures, smokers, or bone loss. Implant tooth replacement in children is usually deferred until jaw growth is complete. There are, however, some instances when a dental implant may be appropriate, such as when it is part of the child's orthodontic treatment plan.
Other dental factors to consider
There are other oral health factors that the dental implant specialist will take into consideration when determining a patient's eligibility. The health of your gums and teeth will be examined. Ideally, a candidate would have no untreated dental issues such as tooth decay or gum disease. If such issues are present, you will have to have these treated before proceeding with an implant procedure.
Another factor that is considered is whether or not the patient engages in frequent teeth clenching or grinding. Tooth wear is a common sign of these activities due to the stress that is placed on the teeth. Patients who grind their teeth are not the best candidates for implants. This is because implants can become damaged or cracked due to the pressure caused by teeth grinding/clenching.
Even if you think that you may not be a good candidate for an implant procedure, it's worth it to schedule a consultation to solve doubts such as, whether should I be able to see my dental implant and others. Dental implant specialists can, in many cases, provide solutions for the issues that may otherwise prevent you from receiving implant treatment. Don't hold yourself back from the many benefits of implants.
When Dental Implants are needed
If you have failing or missing teeth, dental implants are the best teeth replacement option and are a permanent solution for missing teeth. They are constructed of titanium or titanium alloys and are used to replace the root of a tooth. Once placed by an oral surgeon, the implants fuse to the jawbone through the process of osseointegration. A durable zirconia crown that looks, feels, and functions just like a natural tooth is then secured to the implant through a device called an abutment. Dental implants can be used to replace a single tooth, multiple teeth, or even a full upper or lower jaw.
What Our Patients Have to Say
For 2 years I walked around with this horrible Brown front tooth. Afraid a dentist would make it worst or couldn't match my two front teeth. I was in a wedding decided to give Dr. Velasco a try I couldn't take picture with a brown tooth. Dr. Velasco and his staff were amazing. The first day of service Dr. Velasco said he would make my teeth beautiful for the wedding and that's exactly what he did. Now I have a perfect smile I get so many compliments on my teeth. You can trust Dr. Velasco he will make your teeth beautiful!
Dental Implants FAQs
How long will implants last?
With proper placement and care, dental implants last for decades. Caring for teeth restored with dental implants is just like caring for your natural teeth: brush, floss, and visit your dentist for regular cleanings and check-ups.
Can my body reject implants?
Dental implants, which have been used for half a century, are safe and effective; however, as in any medical procedure, there can be a risk of complications. Choosing a knowledgeable, well-trained implant dentist will help minimize complications and ensure skillful handling of any problems, should they arise. Dr. Velasco and his team at Uptown Cosmetic and Implant Dentistry will review your health history and any habits which could affect the success of your future implants, and based on this, they will recommend special care for your complete treatment.
What are the chances of a bone graft being successful?
There are several different types and levels of bone grafts. They are based on the severity and amount of bone that has been lost. Dr. Velasco and his team will carefully explain to you the type of bone graft you need and the possible success rates associated with your treatment. However, the success rate for bone grafts for the purpose of dental implants is very high. There is a small chance that a bone graft will fail, and the failure rate is higher in smokers and those with certain medical conditions. In the event of a failure, the failed graft will be removed, and a second graft can be attempted once the area has healed.
How much do implants cost?
The price of dental implants varies on a case-by-case basis. Our patients can receive an accurate quote by scheduling and attending a free consultation. Uptown Cosmetic & Implant Dentistry also offers different financing options to fit everyone's financial budget. We often tell people not to let the cost of dental implants hold them back from changing their lives. A healthier, happier, and more beautiful smile may be closer than you think.
Do dental insurance plans cover implants, or are they considered cosmetic?
Every dental plan is different, with different coverage options. Some will, and some will not cover implants. Once you schedule an initial consultation with our office, you will have the opportunity to provide us with your dental coverage information so that we may be able to verify your dental benefits to determine if there is any coverage for your services needed. Benefits given by an insurance representative are not a guarantee till a claim is processed.
What are implants made out of?
The dental implant is a fixture that integrates into your jaw bone, they are fabricated of several different materials. The most widely known and accepted implants are manufactured of Titanium or a titanium alloy. There is a new type of dental implant manufactured of Zirconium, these implants are completely white and have a very specific use in dental treatments. The state-of-the-art technology that we have at Uptown Cosmetic and Implant Dentistry makes it possible for these implant-supported replacement teeth to look, feel, and function like natural teeth.
Is it safe to have numerous implants or have them next to each other?
Since dental implants are completely biocompatible, it is perfectly safe, but sometimes it does not make sense to have too many implants placed. At Uptown Cosmetic and Implant Dentistry, Dr. Velasco and his team will develop a plan that best fits your needs. Yes, it is safe to have dental implants next to each other. There are many options available for teeth replacement. Our specialists will develop a plan that will best fit your needs.
Can I get dental implants placed by a general dentist?
Dental implants are sophisticated dental devices that must be placed carefully to minimize complications or implant failure. For the best results, it is important that you choose a dental implant expert who has the proper education, training, and competence in implant dentistry. Dr.Velasco is a prosthodontist who specializes in teeth restoration and replacement and will give you the highest level of success rate and customer satisfaction.
What is the recovery time after I get an implant?
With the sedation techniques available at the time of treatment and helpful instructions for home care, many people report that they feel better than anticipated. Often, they return to work and daily activities the next day. While there may be some discomfort and bruising, with proper care, the recovery process typically lasts only a short time.
How long does the healing time take?
The entire dental implant process usually takes about two to nine months, depending on your treatment plan. There are two main phases: First, the implants have to heal by fusing to the bone, and then the tooth replacement restorations have to be fabricated and attached.
What can I eat and can't in the next couple of days?
Depending on your treatment and the number of dental implants that you receive, the diet restrictions are different for every case. In some instances, there are no restrictions, and in other cases, there is the need to maintain a soft diet for some time. Dr. Velasco and his dental team will carefully put together your complete dental treatment and explain all post-operative instructions related to home care and diet specific to your individual case.
Can I eat or bite anything after I get my final implant crown?
After you receive the final implant crown, you may resume eating normally. Your dental implant crown will look, feel and function better than the decayed and damaged teeth that have been replaced.
Do you have a monthly payment plan?
Yes! At Uptown Cosmetic and Implant Dentistry, we have multiple financing options available to fit every patient's need allowing them to make monthly payment plans to the lender used to finance their plan.
I am missing only one tooth, what is better, an implant or a bridge?
Every case is different, but in general, placing one dental implant is always better than involving adjacent teeth that were otherwise perfectly healthy in making a bridge. There are many different opinions on this topic. From a dental health perspective, it is always better to be less invasive; a tooth implant is a more conservative treatment.
What type of anesthesia do I get?
On every case you will always receive local anesthesia (injection) to numb the area in which the procedure will be done. On the other hand, depending on how big or long your procedure is you can chose one of three different levels of anesthesia. For patients that are very apprehensive, or just don't want to be fully awake during the procedure, the first option is IV sedation (twilight sedation). This type of anesthesia is performed at Dr. Velasco's office by a certified anesthesiologist ensuring a safe and pleasing experience. If you are the type of patient that just feels a little un-easy with the procedure to come, oral sedation can be your choice, or if you just want to be a little relaxed, Nitrous Oxide (NO2) can be safely administered in our office providing you with a very safe experience. In any case, here at Uptown Cosmetic and Implant Dentistry, Dr. Velasco and his team will put together a comprehensive treatment plan for you and will explain all your different options, including anesthesia.
Schedule Your Cosmetic Dentistry Consultation Today!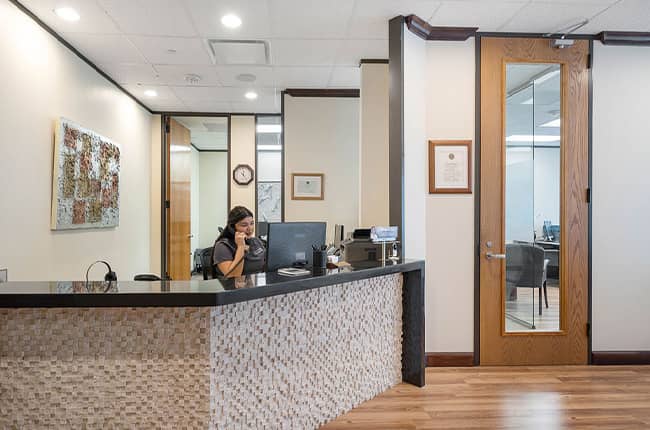 Dental Services
Quick Links