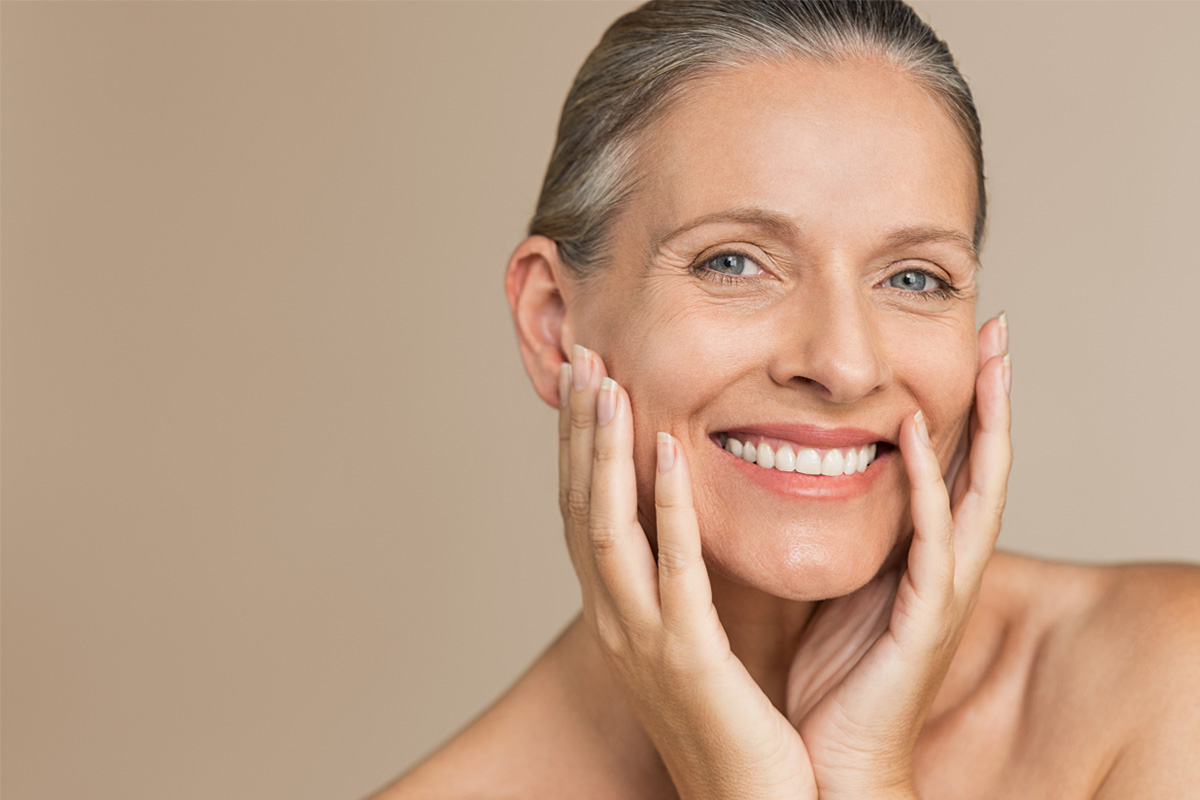 A smile transformation can greatly impact your self-confidence and overall quality of life. Therefore, choosing the right cosmetic implant dentist is a crucial step in ensuring a successful outcome. This post will guide you through the key factors to consider when selecting a cosmetic implant dentist and provide valuable information on cosmetic dentistry procedures.
The Importance of Choosing the Right Cosmetic Implant Dentist
A successful smile transformation requires the expertise and skill of a highly qualified cosmetic implant dentist. The right dentist will not only provide you with a stunning, natural-looking smile but also ensure the durability and functionality of your dental implants. For that reason, it's essential to carefully evaluate your options and choose a cosmetic implant dentist who is experienced, reputable, and committed to delivering exceptional results.
Understanding the Role of a Cosmetic Implant Dentist in Smile Transformation
A cosmetic implant dentist specializes in dental procedures that improve the appearance of your teeth, gums, smile, and overall oral health. These professionals have extensive training in restorative dentistry, dental implants, and cosmetic dentistry procedures such as porcelain veneers, dental bonding, and teeth whitening. By selecting the right cosmetic implant dentist, you can trust that your smile transformation will be handled with expertise and care.
Key Factors to Consider When Selecting a Cosmetic Implant Dentist
Assessing the Dentist's Qualifications, Certifications, and Training
When choosing a cosmetic dentist, it's important to consider their qualifications, certifications, and training. Look for a dentist who has completed a dental degree from an accredited institution and has undergone specialized training in cosmetic and implant dentistry. In addition, ensure that the dentist is a member of professional organizations such as the American Academy of Implant Dentistry or the American Dental Association.
Experience in Cosmetic Implant Dentistry
When selecting a cosmetic implant dentist, another important factor to consider is experience. A dentist with at least 3-5 years of experience in cosmetic and implant dentistry will have a deeper understanding of the latest trends and cosmetic procedures, ensuring that you receive the best possible dental care.
Success Record in Cosmetic Dentistry
A cosmetic implant dentist's success record is another crucial aspect to take into consideration. Research the dentist's past work, including before-and-after photos, patient testimonials, and reviews. This will give you an idea of the quality of their work and their ability to meet your specific needs and expectations.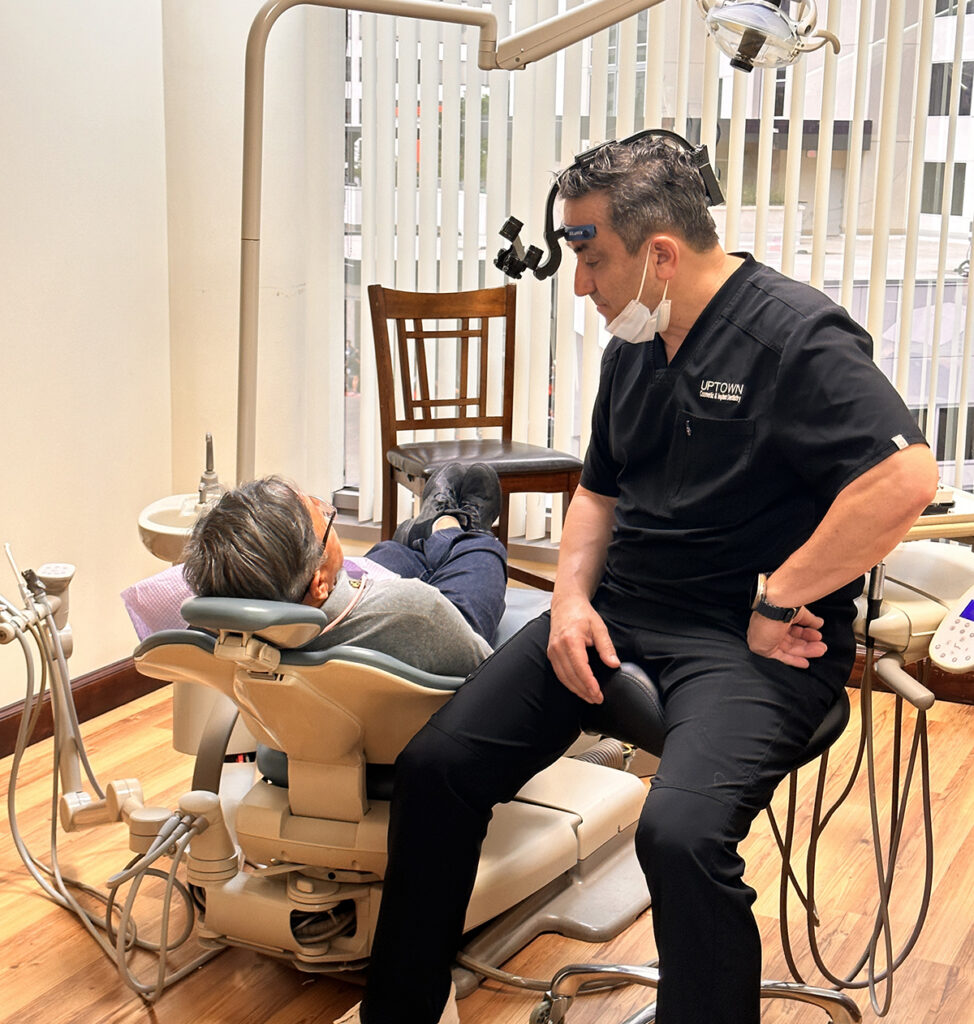 Personalized Approach and Communication Skills
A dentist's personalized approach and communication skills are essential in understanding your unique needs and concerns. Choose a cosmetic dentist who takes the time to listen to your goals and expectations and who can clearly explain the treatment options available to you. This will ensure that you feel comfortable and confident throughout the entire smile transformation process.
State-of-the-Art Technology and Equipment
The use of advanced technology and equipment is crucial in providing accurate diagnoses and effective treatment options. When selecting a cosmetic implant dentist, ensure they utilize cutting-edge technology, such as digital imaging, 3D dental scanners, and computer-guided implant placement. This will ensure that your treatment is precise, efficient, and minimally invasive.
Comfort and Convenience of the Dental Practice
Lastly, consider the comfort and convenience of the dental office. A welcoming and comfortable environment can significantly impact your overall experience. Look for a dental office that offers amenities such as a relaxing waiting area, modern treatment rooms, and flexible scheduling options to accommodate your busy lifestyle.
Advanced Technology in Cosmetic Implant Dentistry
In the field of cosmetic implant dentistry, advanced technology plays a crucial role in achieving optimal results. Modern equipment and techniques allow for more precise, efficient, and comfortable dental procedures, ultimately leading to better patient outcomes.
How Modern Equipment Enhances Dental Procedures
Modern equipment, such as digital imaging, computer-aided design and manufacturing (CAD/CAM), and dental lasers, has revolutionized cosmetic implant dentistry. These technologies enable dentists to plan and execute dental procedures with greater accuracy, reducing the risk of complications and improving the overall patient experience. By choosing a cosmetic implant dentist who utilizes advanced technology, you can ensure that your smile transformation is in the best possible hands.
An Overview of Cosmetic Dentistry Procedures
Cosmetic dentistry in Houston involves many different procedures, all designed to improve the appearance of a patient's teeth and smile. Some of the most popular cosmetic dental procedures include dental implants, teeth whitening, porcelain crowns and veneers, and dental bonding.
A Closer Look at Dental Implants as a Cosmetic Dentistry Solution
For replacing missing teeth, dental implants are a popular and effective solution. They consist of titanium posts that are surgically placed into the jawbone, providing a strong and stable foundation for replacement teeth. Dental implants can be used to replace a single tooth, multiple teeth, or even an entire arch of teeth. They offer a comfortable, functional, and natural-looking alternative to traditional dentures or dental bridges.
Exploring Other Common Cosmetic Dental Procedures
In addition to dental implants, there are several other common cosmetic dental procedures that can help you achieve a beautiful and healthy smile. These include:
Teeth whitening: A simple and effective way to brighten your smile, teeth whitening can remove stains and discoloration caused by aging, smoking, or consuming certain foods and beverages.
Porcelain veneers: Thin shells of porcelain that are custom-made to fit over the front surface of your teeth, veneers can correct a variety of cosmetic concerns, such as chips, cracks, gaps, or misaligned teeth.
Dental bonding: A tooth-colored resin material is applied to the surface of a tooth and shaped to correct imperfections, such as chips or gaps.
The Consultation Process with a Cosmetic Implant Dentist
The consultation process is a crucial step in selecting the right cosmetic dentist for your smile transformation. This initial meeting provides an opportunity for you to discuss your goals, preferences, and dental treatment options with the dentist.
During your consultation, you should feel comfortable discussing your concerns, desires, and expectations with the cosmetic implant dentist. They should listen attentively and provide personalized recommendations based on your unique needs and goals. This is also an excellent opportunity to ask any questions you may have about the dentist's experience, qualifications, and the specific dental services they recommend.
Why Uptown Cosmetic & Implant Dentistry Stands Out
At Uptown Cosmetic & Implant Dentistry, patient care and satisfaction are at the forefront of our approach. Our dental professionals take the time to understand each patient's unique needs and goals, creating a custom treatment plan tailored to their specific situation. By utilizing advanced technology and prioritizing patient comfort, Uptown Cosmetic & Implant Dentistry delivers exceptional results and a positive experience for those looking to achieve a successful smile transformation.

Dr. Velasco's Expertise in Cosmetic Implant Dentistry
Dr. Velasco, the founder of Uptown Cosmetic & Implant Dentistry, is a highly qualified Prosthodontist with extensive experience and training in cosmetic implant dentistry. He has successfully completed thousands of dental implant procedures, including the innovative All-on-4 (Teeth-in-a-Day) technique. Dr. Velasco's commitment to continuing education and staying current with the latest advancements in dentistry ensures that his patients receive the best possible care and results.
Schedule a consultation
If you are ready to enhance your smile and transform your dental health, please schedule a consultation with Uptown Cosmetic & Implant Dentistry's dental team today. Book your appointment now and take the first step towards achieving the confident, radiant smile you deserve.