If you have a cracked or severely decayed tooth that's causing you pain and making you feel embarrassed about your smile, a dental crown might be the top solution you've been looking for. At Uptown Cosmetic and Implant Dentistry, in Houston, TX, Dr. Roberto Velasco can help get you smiling again with all-porcelain crowns that reinforce and restore the structural integrity of a damaged tooth while looking and feeling strikingly similar to your natural teeth. These crowns serve as durable caps that cover the portion of your tooth above the gum line, providing durability and protective layers for restorations purposes.
What Are Dental Crowns?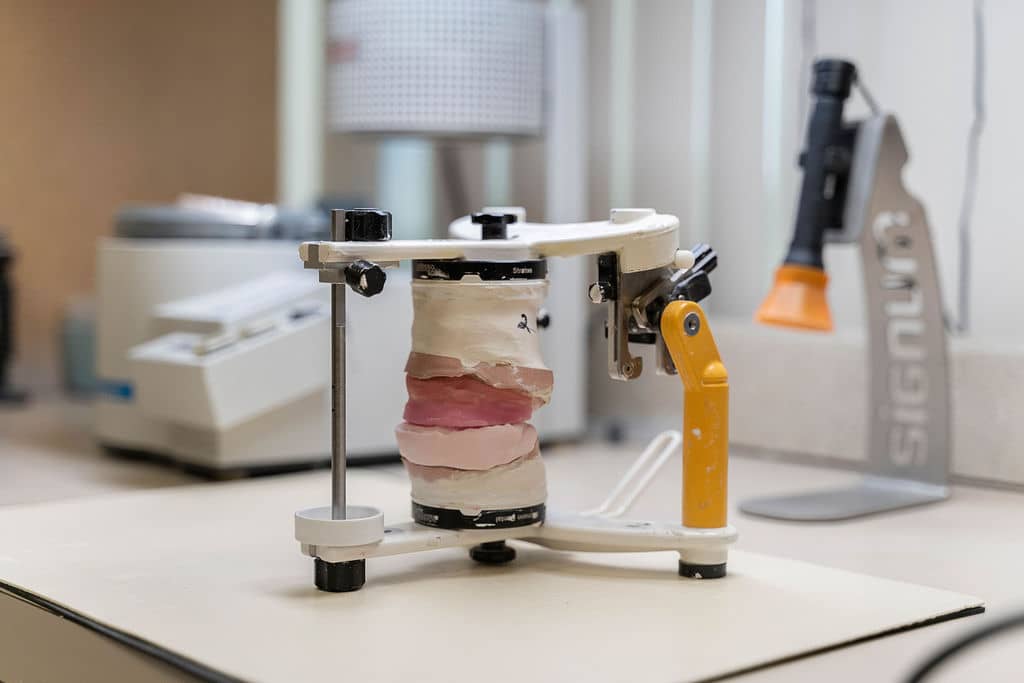 Your teeth can become damaged for any number of reasons. For example, maybe you bit down too hard on a piece of food and lost a chunk of your back molar. Or, perhaps you suffered an injury and ended up with a broken front tooth. In any case, a dental crown restores a cracked or damaged tooth to its normal shape, size, and function, and can be custom-made to blend naturally with the rest of your teeth. Dental crowns also serve as effective treatments when it comes to supporting dentures and enhancing teeth whitening results.
Dental crowns are covers or "caps" that are permanently cemented over damaged teeth to provide strength, improve their appearance, and preserve the tooth structure. Crowns can also be placed over dental implants. They can be made from many materials, including gold, zirconia, porcelain, or any combination of the three. Understanding the different types of dental crowns helps patients and providers make an informed choice for their specific needs.
While each material has its own advantages and drawbacks, all-porcelain crowns are recognized as the superior option because they provide the same level of reliability as other crowns (if not even better) and are virtually indistinguishable from natural teeth. This aesthetic advantage is one of the many benefits that entices patients to choose porcelain crowns.
At Uptown, we provide custom-made porcelain crowns that are carefully crafted to enhance the aesthetic appearance of your smile while restoring your ability to bite, chew, and brush your teeth as normal, thus promoting overall mouth health. These crowns are suitable for almost everyone and can be completed with just a simple office visit.
Do I Need a Porcelain Crown?
A dental crown is the single best option for extending the life of a damaged tooth. While only your dentist can tell for sure if you need one, here are some common signs that you may need a porcelain crown:
You've just gotten a root canal
You have a tooth that's too short
Your tooth has chipped, cracked, or is completely broken
You have a severely decayed tooth
You have misshapen or stained teeth
You had a large filling that has damaged your tooth
You wish to improve the shape, alignment, or overall appearance of a tooth
Putting off any dental restoration is never recommended. But this is especially true for dental crowns. Waiting to get a dental crown for too long can cause a chipped or broken tooth to crack more, putting you at risk for severe pain, sensitivity, and eventually tooth loss. They have many benefits.
If you need a crown to protect a decayed tooth, not getting one promptly will cause more decay or tooth decay, which could lead to a severe type of infection called tooth abscess and the need for a root canal.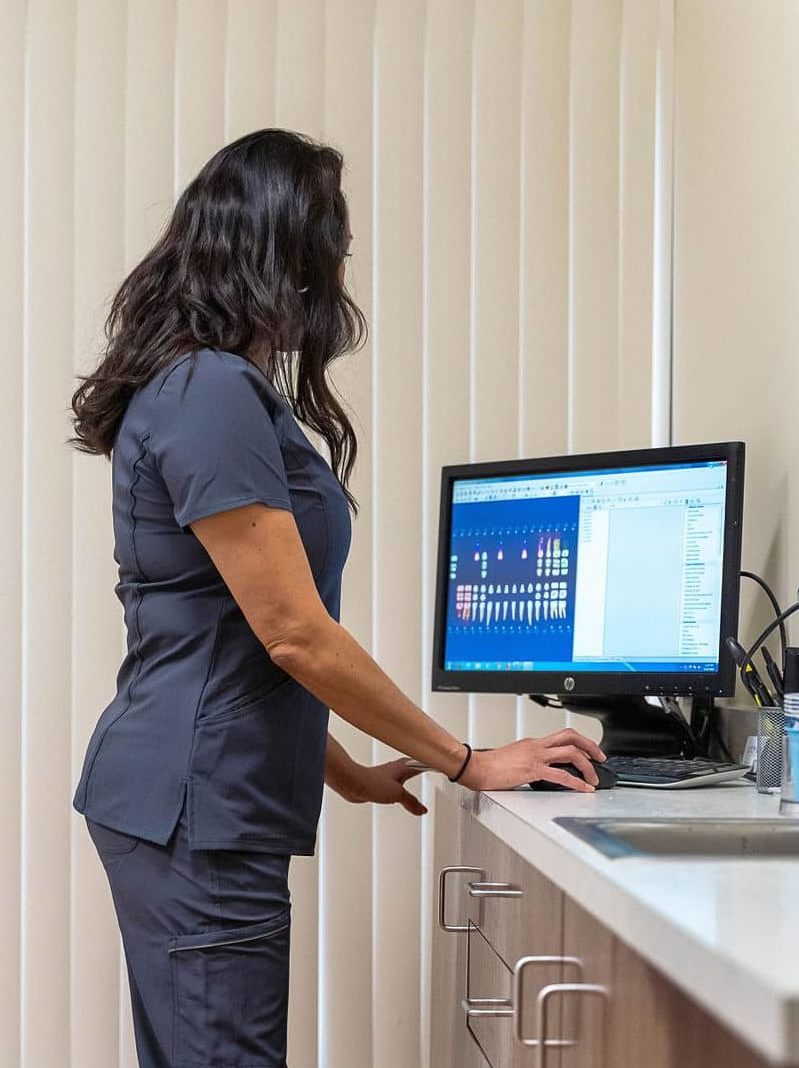 The Porcelain Crown Procedure
Getting a porcelain crown placed usually takes two visits. Here's what you can expect throughout the process.
Porcelain Crowns First visit
During this initial appointment, your dentist will get your tooth or teeth ready for the porcelain crown. The first step is to numb the tooth and surrounding tissue to make sure you don't feel any pain during the procedure.At Uptown Cosmetic & Implant Dentistry, we also have a selection of sedation dentistry options available upon request to help you relax during the crown process, which may involve procedures like inlays, onlays, and the application of porcelain material.
Then, your dentist will take very detailed impressions of your teeth that will be used to create your custom-made porcelain crowns, along with emax or other types of specialized layers for added longevity. They will also take several pictures of your teeth and smile to make sure the crown precisely matches the color of your natural teeth, making a visible difference in your overall appearance.
Since a dental crown acts like a "cap" that fits over a damaged tooth, your dentist will have to shape that tooth to make room for the new crown. So, once your tooth and surrounding tissues are completely numb, your dentist will use special tools to remove very precise amounts of your tooth's enamel and any old filling material that might be there. This process is known as tooth structure removal and ensures that the crown fits perfectly along the gum line. Some disadvantages of this can include a slight reaction from the tooth, but measures are in place to minimize any discomfort.
Once your tooth has reached the required size and shape, your dentist will take a final impression and fit you with a temporary crown while you wait for the permanent version to arrive. Our porcelain crowns are made by expert ceramicists at a specialized dental laboratory and take 1-2 weeks to arrive at our office.
Porcelain Crowns Second visit
At your next visit, your dentist will once again numb your tooth and nearby tissues with a local anesthetic and walk you through the process of placing the porcelain crown. In some cases, further adjustments may be required to ensure a perfect fit and optimal results. First, you'll see your new permanent crown and Dr. Velasco, one of our skilled dentists, will make sure the color and shape match your original teeth based on reviews and gathered information. They will take a look at the ceramic material and confirm that it complements your natural molars. Then, they will remove the permanent crown and clean the tooth thoroughly to ensure there's no cement or residue left behind.
Finally, your dentist will place the porcelain crown, sometimes referred to as a cap, and secure it with a cement-like material designed to withstand chewing and constant contact with saliva. As part of their specialized services, they will perform tests to make sure the crown fits properly and comfortably with the rest of your teeth, including checking for any potential allergies or adverse reactions to the crown material. You might also discuss other restoration options like porcelain veneers, which can be part of a complete smile makeover.
Smile Gallery

Porcelain Crown Procedure: Recovery & Aftercare
You'll likely experience some swelling and discomfort in the treated area following your porcelain crown procedure. This may last for several days and typically improves without the need for prescription medications. However, your doctor may recommend over-the-counter analgesics to reduce any pain.
It's normal to feel hesitant about brushing your teeth or flossing after getting a porcelain crown. Don't worry. Your dental crown is designed to withstand the forces of chewing and biting, so your toothbrush and floss will not do any damage!
It's extremely important, however, that you follow good oral hygiene after getting a crown. Porcelain crowns are excellent for protecting your teeth against decay, but there's always a risk of developing a cavity on the tooth material underneath the crown, especially if you don't floss around the inlay or onlay regularly.How much do porcelain crowns cost?
Frequently Asked Questions about Porcelain Crown Procedure
How much do porcelain crowns cost?
A porcelain crown can cost anywhere between $900 and $3,000 per tooth. Some of the factors that influence the price of a porcelain crown include the location of your dentist, lab fees, crown type, and whether you need additional procedures, like a root canal or bridge treatment. Crowns can also be made from a variety of materials, including metals, various veneers, porcelain inlays/onlays, and others, each with its own set of pros and cons. Children and adults may require different types of crowns depending on their specific dental problems, such as gum tissue issues, fractures or tooth discoloration. It's important to discuss your options with your dentist before choosing the best one for your situation.
Are porcelain crowns covered by insurance?
Yes, dental insurance covers at least part of the dental crown procedure, including porcelain crowns. Contact your insurance provider for details regarding your specific policy.
Can porcelain crowns be chipped?
Yes, although porcelain crowns are very strong and can resist substantial pressure, they can crack or chip just like a normal tooth. Take care of your porcelain crown by avoiding very tough foods like hard candy and nuts. If you grind your teeth or clench your jaw at night, talk to your dentist about getting a custom mouthguard.
Can porcelain crowns be whitened?
No, dental crowns cannot be whitened. Porcelain crowns are made from a non-porous material that is almost indistinguishable from your natural teeth but doesn't respond to common bleaching agents. If you feel like your crown no longer matches the surrounding teeth, talk to your dentist about getting a replacement crown.
Why is the edge of my crown black?
Some porcelain crowns are fabricated with a metal alloy interior. These are called porcelain-fused-to-metal crowns, or simply PFM. PFM crowns leave a dark rim in the junction where the crown and the gumline meet. The only way to avoid this dark edge is to opt for an all-porcelain dental crown.
How long do porcelain crowns last?
A well-maintained porcelain crown can last upwards of 20 to 30 years. The following are some signs that your dental crown might need replacement:

– Your crown is very old
– Your bite feels "off"
– The gums around the crown are receding (pulling back)
– You have pain in or around the crowned tooth
Meet With Our Crown Specialists in Houston
Ready to stop hiding your damaged tooth? You deserve to smile with confidence and enjoy fully functional teeth. Luckily, porcelain crowns can help you do just that. Call Uptown Cosmetic & Implant Dentistry at 713-766-1493 to schedule an appointment with Dr. Roberto Velasco our renowned cosmetic dentist, and learn more about porcelain dental crowns in Houston, TX.
Schedule Your Cosmetic Dentistry Consultation Today!