Your smile is the first thing people see and can often dictate your level of self-esteem, so it makes sense to invest in a perfect smile. Investing in improvements for your smile may require more than a simple trip to your dentist for cleaning as dental care. If you want to make a significant difference you may need to seek the expertise of a dental implant specialist as well.
The key to getting the beautiful smile you've always wanted is knowing what to look for in a quality prosthodontist; to do that, first, you need to know what they do and how they differ from a general dentist.
What Is The Difference Between A Prosthodontist And A Dentist?
While a dentist can perform many dental treatments and procedures on your teeth such as filling cavities, debridement, and teeth whitening; the realm of basic dentistry does not handle more complex procedures. For instance, if you've ever needed dentures, porcelain veneers, implants, cosmetic dental implants Houston, or a crown you've likely already seen a prosthodontist.
Prosthodontics In A Nutshell
Prosthodontics is a specialized field of dentistry that primarily focuses on restorative and cosmetic procedures. Typically, it involves a diagnosis associated with tooth loss, structural problems, and jaw problems. A prosthodontist or implant specialist, in addition to fixing functional problems, focuses on improving the appearance of your smile through various cosmetic dentistry techniques.
Dentistry In A Nutshell
While prosthodontists focus on specific areas of dentistry specialties and restorative procedures, dentists focus on the essentials of keeping your teeth healthy and functioning properly. If oral surgery is required, your dentist will likely refer you to a prosthodontist for specialized treatment. The difference is much like a general practice doctor and a specialist such as an obstetrician or endocrinologist.
Both fields of practice work in tandem to give patients a thorough choice of options when it comes to providing the best oral care and correctional procedures possible.
What Are Some Procedures Prosthodontists Handle?
Some of the common procedures a prosthodontist may handle include:
Tooth Reconstruction
If you have ever lost one or more of your teeth in an accident, due to tooth decay or other health problems, a prosthodontist would be your next step to remedy the situation. Whether it's a minor crown or something more extensive like the Teeth-in-a-Day All-on-Four™ procedure, with their services, prosthodontics can restore the appearance of your entire mouth as well as tooth function.
Bridges and Implants
When you have lost one or more teeth, sometimes a prosthodontist may recommend a bridge; which is an assembly of several crowns into a single unit. This unit is affixed to your healthy teeth on both sides of the gap, hence the reason it's called a bridge.
Even though bridges are still used by some practices, Houston dental implants have become the more popular choice for replacing a lost tooth with artificial teeth. Most prosthodontists prefer this method as it requires less maintenance, is more stable than a bridge, and is fused to the jaw bone. A dental implant is also lifelike, looks like natural teeth, and is good for your dental health.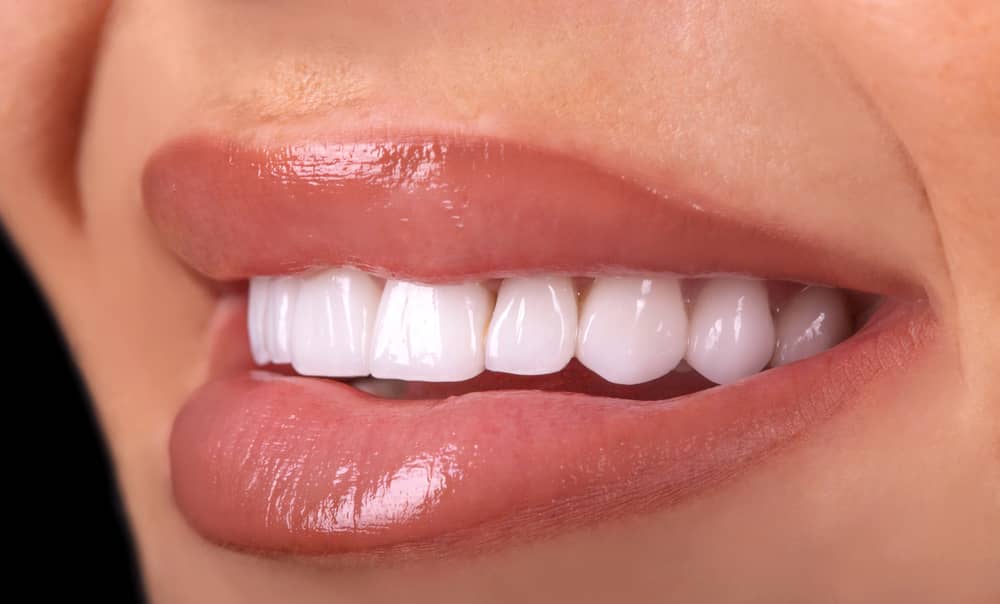 Cosmetic dental implants Houston TX are a great way to restore your healthy smile and give you the confidence you need. With advanced technology and surgical procedures, prosthodontists can help you achieve the perfect smile. 
TMJ Relief
Temporomandibular Joint Disorder, or TMJ as it is often referred to, is a very painful inflammation of the nerves in the joints that connect your jaw. Most patients who suffer from this disorder are referred to a prosthodontist to help reduce or, if possible, eliminate the inflammation. Typically, bite guards and/or physical therapy exercises are the most common treatment for this disorder.
These conditions along with many others treated by prosthodontists are serious and if not handled properly can lead to more serious problems. This is why it is important to do your homework when selecting a prosthodontist you can trust.
What To Look For In A Qualified Prosthodontist
If your dentist has recommended that you seek the services of a prosthodontist, there are some things you need to consider to ensure you receive the best treatment possible. Procedures on the teeth, jaw, and gums are very sensitive and if done incorrectly can lead to permanent damage with possible lifelong ramifications. With that in mind, it is important to ensure that you have done the proper research on the provider you choose.
Online reviews and patient testimonials are often great indicators of the kind of experience you can expect. Prosthodontists go through in-depth training on cosmetic dentistry and restoration procedures. That being said, researching where they received their training may give you an insight into their level of expertise. Furthermore, it is usually not in your best interest to allow a general dentist to perform the same procedure, even if at a discounted rate. For these types of procedures, you should not compromise.
Always seek the guidance of a prosthodontist when considering specialized dental procedures. Taking that into consideration, there are some specific things you should consider when seeking an experienced prosthodontist:
Certification
A reputable prosthodontist will have gone through the very difficult four-part competency exam that is administered by the American Board of Prosthodontics. In addition to passing the exam with a certain percentile, one must also complete a three-year training program after dental school to get certified. Once certified the prosthodontist must get re-certified every eight years.
Industry Affiliation
Aside from obtaining their license, a qualified prosthodontist should maintain affiliation with several professional dental associations. These associations normally promote advanced studies of the practice as well as inform members of emerging technologies.
Well Reviewed
Online reviews from different reputable sites can often assist in your quest to find the right provider for your needs. Keeping in mind that even the best practitioners can get a bad review from time to time, note how they respond to complaints, communication is key. Reputable prosthodontists will likely give a valid explanation in response to the complaint, as well as handle it with professionalism. Unprofessionalism and/or lack of response is often a red flag and a likely indicator of the type of service you could expect.
Transparent Fee Disclosure
While budget can be a major influence in the selection of a provider, your budget alone should not be the deciding factor in selecting a respectable prosthodontist. Many clinics offer the no-interest financing as well as other promotions. Arrange to get a consultation with the clinic to discuss their fee structure. When talking about your oral health the old saying goes, "cheap isn't good, and good isn't cheap".
Schedule an appointment with Dr. Velazco
With our years of experience in cosmetic and implant dentistry, we feel confident that our expertise places us at a level above the rest. When you need the best care for your smile, look no further. We offer dental services such as dental implants in Houston with financing options and specials that make it affordable for you to have the smile you've always dreamed of in our dental office. Uptown Cosmetic and Implant Dentistry – Changing Lives One Smile at a Time.