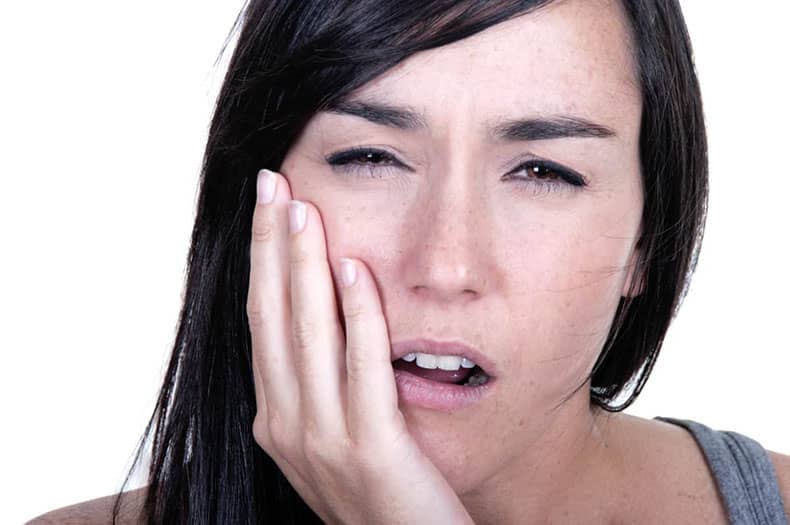 Getting dental implants Houston is not something anyone takes lightly. It is a very serious procedure that involves a very delicate part of the body that is essential to daily living. In all honesty, so many things can go wrong with this type of procedure if it is not handled by an experienced professional such as a failing dental implant; so it is easy to see why someone would be so anxious about undergoing such a procedure. That being said, when performed by a well-trained surgeon, most dental implant procedures are completed successfully without issue.
The number one question we hear from concerned clients is, "how do you know if your body is rejecting a dental implant?" That is naturally a serious concern and for good reasons. Dental implant failure symptoms might include early rejection, infection, nerve damage, and bone loss. Tooth implant failure can be excruciating if not treated on time and can lead to other health issues.
Replacement teeth are a great way to restore your smile, and Houston dental implants are the most successful method for doing so. A metal implant post is surgically placed into the jaw bone and allowed to heal before a replacement tooth is attached. The success rate of dental implant surgery is very high when performed by a dental professional, but there are still risks associated with the procedure that can lead to failure. It's important to be aware of these signs so you can seek treatment as soon as possible if any of them occur.
Learn More About Dental Implants
---
---
What Causes Implant Failure?
Many patients are equally concerned as to what causes implants to fail. Many ask so they can avoid doing anything that might increase their risk of early or late failure. In reality, there are some causes you can reduce your risk of experiencing and some you just can't. Some causes are due to some medical conditions such as genetics or allergies and some are due to poor habits or a combination of both. Although implant failure is actually rare there are four major causes of dental implant rejection symptoms.
Early Implant Rejection
Some people's bodies are very sensitive to foreign objects in their bodies or have undiagnosed allergies that can cause the body to reject the implant before the bone completely heals. For example, many patients we come across have a metal allergy which is something that is very important to know before choosing the type of implants we use. Whether it is a metal allergy or just a general rejection by the body, this is a condition that should be treated by your dentist as soon as you discover it.
Late Implant Rejection
Late implant rejection is a condition that can occur after the implant has been placed and the bone has had time to heal. This type of failure occurs when the body does not accept the implant and begins to reject it after the healing process has begun. Symptoms of late implant rejection include decreased bone growth, decreased bone density, and pain in the area around the implant.
To prevent this type of failure, it is important to ensure that your dentist performs a thorough examination before placing an implant to ensure that you have a healthy bone for successful integration. Additionally, restorative treatments such as antibiotics or anti-inflammatory medications may be necessary during healing time to reduce inflammation and promote healthy bone growth.
Improper alignment of teeth can cause a traumatic bite and result in dental implants not being accepted. One last cause that is not often thought about but has been documented is that smoking is a significant factor that can end up causing rejection.
---
Older Implant Technology Has Limitations
Many dentists end up fitting patients for implants to replace older implants with obsolete technology and materials that don't hold up. Implant technology has advanced by leaps and bounds in the last 10 years alone. Implant durability, compatibility, and quality of materials as exponentially improved. If you have an older implant it may just have worn out.
Poor Dental Hygiene
Poor dental hygiene can lead to gum disease, which is one of the leading causes of implant failure. Poor oral hygiene habits such as not brushing and flossing regularly or not visiting your dentist for regular check-ups can cause bacteria to build up around the implant site. This bacteria can cause inflammation and infection, which can weaken the implant and eventually cause it to fail.
It is important to maintain a good oral hygiene routine with regular brushing and flossing, as well as regular visits to your dentist for professional cleanings. Consider investing in an ultrasonic or electric toothbrush such as Sonicare or Oral B. These brushes mimic professional dentist tools and can be beneficial in removing particles that can get stuck and bore bacteria. Additionally, bad breath is often an indicator that something is wrong with your dental health, so if you notice any changes in your breath it may be time to visit your dentist for an evaluation.
If you have one of the below implant failure symptoms it is urgent to see your dental professional as soon as possible to correct it according to the reason for failure.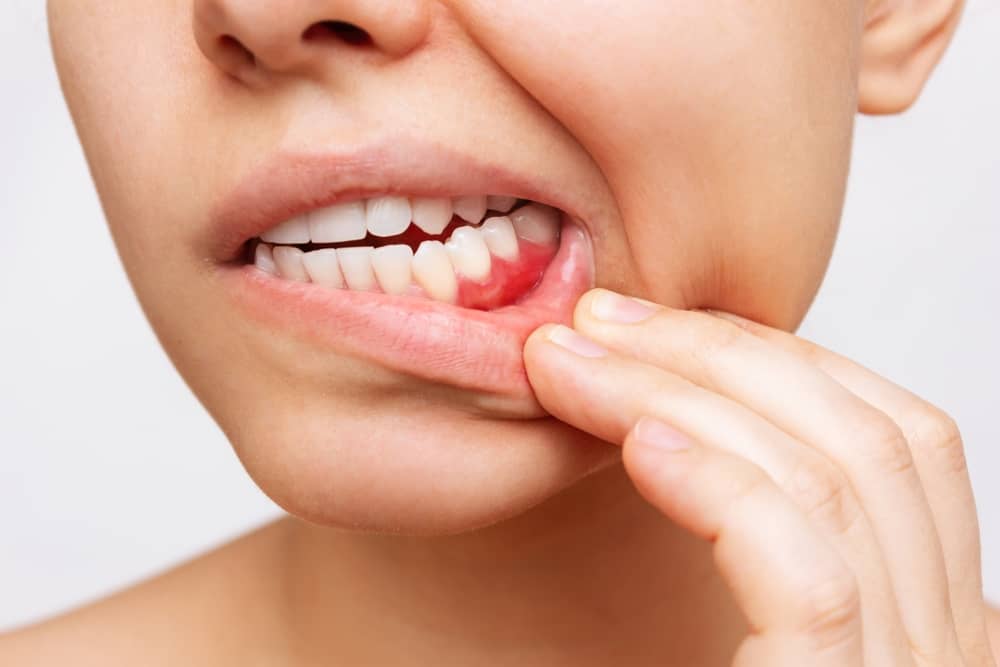 #1 Radiating Pain and Tooth Discomfort
While it is expected to have some intermittent pain during the healing process, pain can be tricky as it can also be a sign of a burgeoning failure. One way to decipher between the two is to keep in mind that pain that occurs just after the implant has been seated is normal. This is part of the healing process and will last for a few days.
If you have severe pain that occurs long after the procedure after having no incidents; then that might surely be one of the signs of dental implant failure. It is best to schedule a visit with your dentist as soon as possible.
#2 Inflammation Of The Gums
If you notice signs of infection such as redness, swelling, or bleeding around the implant site, it could be a sign of bacterial infection. This can cause gum recession and damage to the surrounding teeth. If left untreated, this can lead to implant failure. It is important to visit an oral surgeon or dentist as soon as possible for an evaluation and treatment plan.
The oral surgeon may recommend replacing the implant with a new one if necessary. Additionally, they may suggest antibiotics to treat any underlying bacterial infections and improve your overall oral health.
Your dentist will most likely prescribe a regimen of antibiotics and anti-bacterial mouthwash three times a day to fight off any further infection. Naturally, everyone's situation varies but this is a sign that should not be ignored.
#3 Implants That Don't Feel Secured
If you notice that your implant is feeling loose or not secured, it could be one of the signs of implant failure. This can occur if the implant was not placed properly or if there was inadequate primary stability when the implant was placed. It is important to visit your dentist as soon as possible for an evaluation and treatment plan.
Your dentist may suggest replacing the implant with a new one or adjusting the placement of the existing one. Additionally, they may recommend replacing any adjacent teeth that have been damaged due to the loose implant. If necessary, artificial teeth may also be used to replace any missing teeth caused by the failing dental implant.
It is important to remember that under no circumstances is this sign ever a normal result of the tooth replacement procedure. In some severe failures of this nature, the implant must be taken out so that more damage isn't done. This is why setting up a consultation with your dentist as soon as the problem is discovered is the key to a successful correction.
#4 Difficulty Chewing Or Biting
If you are experiencing pain or discomfort while chewing food or simply biting down on substances this could be a sign that failure is imminent as well. As stated before, implants should not feel different at any time. They function, look and feel like a natural tooth so if you are experiencing pain while chewing this is just as much a sign of implant failure as if it were a tooth.
Just like pain while chewing with natural teeth is a sign of a cavity, pain with an implant is also not a good sign. You should consult your dentist right away as the problem will not go away, it will only get worse.
How You Can Reduce Your Risk Of Dental Implant Failure
Normally if an implant fails it is due to infection and inflammation rather than more complex culprits. Maintaining an excellent oral hygiene regimen is the number one way to prevent failure rate. It is also important to realize that other factors can increase your risk of infection such as diabetes, smoking addiction, or any other habit or condition that lowers your immunity to infections. It is always a good idea to have a checkup with your primary care physician before deciding on implants so you know of any issues that might affect your success.
In some cases, a bone graft may be necessary to ensure that the implant is properly secured. This procedure involves taking bone from another area of the body and placing it in the jawbone where the implant will be placed. Additionally, the form of gum disease can also increase your risk of implant failure.
If you have periodontal disease, your dentist may recommend additional treatments such as scaling and root planing to help reduce inflammation and infection before proceeding with an implant treatment option. Your dentist will be able to provide you with more information about the best treatment option for your individual needs.
How do I know if my dental implant is healing correctly?
So how do you know if your dental implants Houston TX is healing correctly? Here are some signs that will indicate a healthy recovery:
Healthy Gums
The gums surrounding the implant should be firm and free of redness or swelling.
Normal Bite
Once healed, your bite should feel normal even when chewing on either side of your mouth. This indicates that all parts of the implant are in alignment and functioning properly.
No Pain
After being implanted, your mouth should gradually become less sensitive until there is no pain whatsoever in the area around the implant. If any pain persists it could mean something is wrong and you should contact your dentist immediately.
Natural Appearance
Your new tooth should blend in with your other teeth, both in terms of color and position in your smile line. If there is any difference from one side of your mouth to the other it means something has gone wrong during surgery or healing and needs to be addressed promptly by a professional dentist for the best results.
Why choose Dr. Velasco?
When you choose Dr. Velasco of Uptown Cosmetic Dentistry for your dental implants in Houston, you are not only getting a seasoned veteran of the industry but a dentist with a plethora of knowledge that you don't find easily. When you consider that Uptown has onsite implant labs and highly skilled technicians, you realize your chances of success skyrocket. Call us today to schedule your consultation!