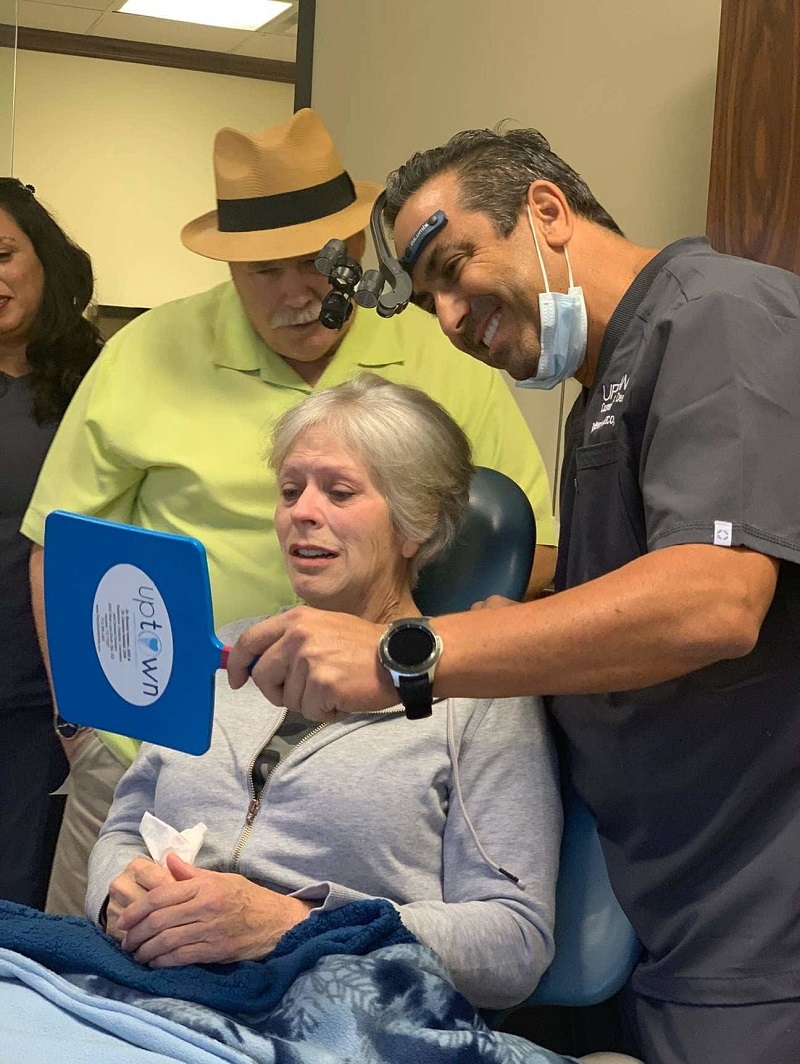 At Uptown Cosmetic & Dentistry, we love bringing joy to people's lives by providing them with a smile they can be proud of.
On the morning of her All-on-4 surgery, our patient shared with us that she has always wanted to fix her smile, but felt that she would never be able to do so. After her procedure, we showed her her new smile and she cried tears of joy.
Nothing makes us happier than being able to change the lives, self-esteem and smiles of our wonderful patients.