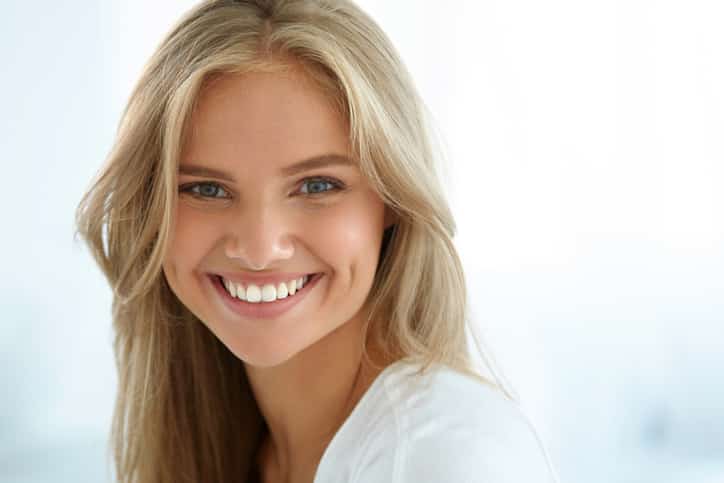 We'd all like to have a perfect smile, but no one does. A couple teeth could be a bit crooked; there could be a slight gap; maybe some permanent stains from tetracycline; possibly a chipped corner or two.
During this oddest of years, this stubborn virus has allowed you to conveniently hide any flaws with your smile behind an omnipresent mask.
But what if you could show up to your family holiday get-togethers with a perfect smile? It's not one of those out-of-reach Christmas wishes, right up there with winning the lottery. You simply need to come see Dr. Velasco and the team at Uptown for a set of porcelain veneers. Porcelain veneers are the ultimate cosmetic cover-up, overlaying the flaws with your teeth and presenting a perfect smile for all to see.
What are porcelain veneers?
Similar in concept to the veneers you know from furniture, porcelain veneers are thin porcelain shells placed over the front of your natural teeth to alter the tooth position, shape, size, and color. The aim of veneers is to eliminate the patient's aesthetic dental issues with a natural looking cover. At Uptown, Dr. Velasco only uses porcelain for our veneers because of its appearance, which closely resembles the shine and slight translucence of natural tooth enamel.
What aesthetic problems can be addressed with veneers?
Porcelain veneers can correct broken or chipped teeth and can align crooked or irregularly shaped teeth. They can mask gaps between teeth. Veneers are also the perfect cover-up for deeply discolored teeth that may have been the result of a tetracycline reaction or darkened after the trauma of a root canal. Because this discoloration is in the dentin, the bulk of the tooth mass located beneath the enamel, teeth whitening treatments don't have any effect.
Do veneers correct the underlying problems?
Porcelain veneers are only applied atop healthy teeth. They are not a remedy for issues such as decay. Any more serious issues such as decay or problems with the gums need to be taken care of before veneers are applied. Veneers simply overlay the problem, although in the most beautiful way!
We make them in our own dental lab
Receiving porcelain veneers typically takes two to three visits, depending upon the number of teeth we are covering. Dr. Velasco prepares each tooth for a veneer by shaving off a tiny fraction (from 0.3 mm to 0.5 mm) of tooth enamel off the front. Once this is done, we take impressions for the fabrication of your custom veneers, which we create in our in-house dental lab. When your veneers are finished, you come back in and Dr. Velasco checks the color match and fit, and then each veneer is permanently cemented to the front sides of your teeth. Now you're definitely ready to wow the crowd at your family's Secret Santa Party or Christmas Eve dinner!
Interested in a perfect smile created by porcelain veneers? Call us at Uptown Cosmetic & Implant Dentistry, 713-960-9623, and set up a consultation.