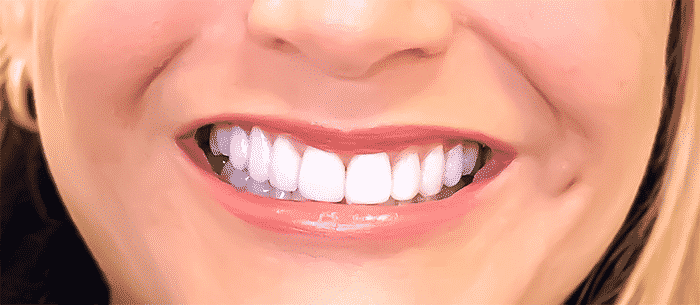 Are you dealing with stained teeth? Your adult teeth are a part of you and will stay with you for the rest of your life. Protecting your teeth and your gums is extremely important to your overall health and well-being. The first step toward healthy teeth and gums is knowing exactly what foods and drinks are unhealthy and harmful. Lucky for you, all you have to do is keep reading and you'll be on your way to a healthy mouth with these oral health drinking tips!
Drinks You Should Avoid
Soda – 
Soda is one of the more obvious unhealthy and harmful drinks. In fact, most people that drink soda probably do so knowing the effects it has on their dental health. So, none of what we say about soda is going to be groundbreaking. However, it is still important.
The sugar in sodas is very effective at breeding cavities. This is a well-known fact. However, a lesser-known fact about soda is that the carbonation is even more harmful than sugar. When consumed in large amounts, the acids in carbonation work to erode the enamel. All of this is to say that you should stay away from soda. If you absolutely cannot give up soda, make sure to only drink it with food. The food will work to counteract the harmful acids from the soda.
Sports Drinks –
This is a tricky one. We're led to believe that sports drinks help refuel your body after strenuous activity. While this is completely accurate, sports drinks are also very harmful to your teeth. Just because it seems like a good alternative to soda doesn't mean that it is. Sports drinks are highly acidic and, oftentimes, are even more damaging to your teeth than sodas.
In fact, past studies have found that Lemon-Lime Gatorade is more damaging to your teeth's enamel than Red Bull, Coke and Diet Coke. Pretty surprising, right?
Coffee –
Damage from coffee is more cosmetic than anything but it still remains very harmful to your teeth. Think about this… those brown stains at the bottom of your favorite coffee mug are representative of how coffee stains your teeth. In fact, coffee stains can be even more noticeable than tobacco stains. A recent study dug deeper into the coffee and tobacco comparison. The study found that coffee stains are even more resistant to cleaning and bleaching than tobacco stains.
While coffee can present cosmetic issues with your teeth, it can also lead to more cavities and weaker enamel. If you drink coffee in its purest form, you're not at much risk for cavities or enamel damage. However, if you're the type of coffee drinker that adds multiple packs of sugar/sweetener to your coffee, you are in danger of more cavities and significant enamel damage.
Wine and Alcohols –
Wine is pretty similar to coffee in the sense that they both stain your teeth. Just like coffee, the fact that (red) wine stains any cloth means that it will also stain your teeth. On top of staining your teeth, wine tends to dry your mouth, resulting in stickier teeth that are more likely to stain. This means that any food you eat with wine (even white wine) might stain your teeth due to the drying effect of wine.
Alcohol isn't only damaging in excess (when it results in poor/dangerous choices). Alcohol is also very damaging to your teeth; even when you're not drinking a lot of it. Similar to coffee and wine, alcohol also causes dry mouth. Not only does this result in an easier ability for your teeth to stain, but it also results in a reduced saliva flow over time. This reduced saliva flow can result in rapid tooth decay and other oral issues such as gum disease.
Stained Teeth
Stained teeth are a common problem for many adults, and they can really detract from your smile. The best way to fight stained teeth is to avoid the causes such as dark-colored drinks, smoking, and improper dental hygiene. Some change in color of your teeth is actually natural as you age. If your teeth are already stained because of improper dental care or other conditions, there is a solution within cosmetic dentistry. Your cosmetic dentist can put you on a teeth whitening plan to improve the whiteness of your teeth. In extreme cases, the best solution is often veneers or a dental procedure known as composite bonding.
The Right Choice Is Clear!
Drinking water instead of soda or wine at every meal is proven to improve the health and longevity of your teeth. Tap water contains small non-harmful amounts of fluoride that aid in breaking down plaque and tarter and keeping your mouth clean. Not to mention the other health benefits that come from drinking water. Are you getting in your 8oz of drinking water every day?
No matter what dental issue may be affecting the quality of your smile, there's a good chance that a cosmetic dentistry specialist will be able to provide a solution. In the Houston area, Dr. Velasco of Uptown Cosmetic and Implant Dentistry is one of the leading cosmetic dentists around. Check out the benefits of veneers and see if they are a good choice for you!
We really hope you have enjoyed reading this article on healthy habits and can use some of this information to benefit your oral hygiene and your overall health. Stay tuned for the next article where we will go over Healthy Habits for eating too! When it comes to cosmetic dentistry, Houston, we can solve your dental problem! Contact us today to schedule a free consultation with us.