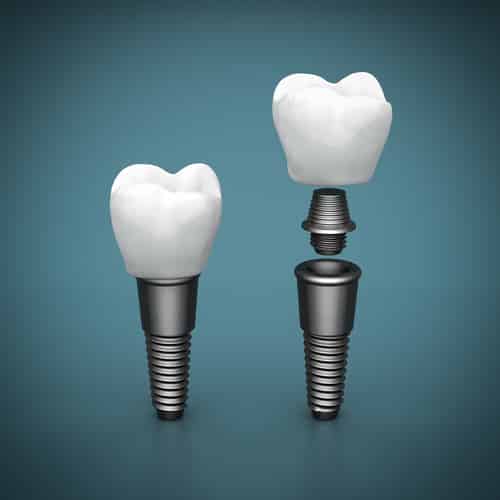 Even though the All-On-4 Teeth in a Day procedure was developed by Portugal's Dr. Paulo Malo, you can still get it done here in Houston by Uptown's Dr. Roberto Velasco. He traveled to Europe to train under renowned clinicians on this best-in-class dental solution and has now performed over 1,500 All-On-4 procedures. The All-On-4 treatment is specifically designed for edentulous patients (those who need to replace all or most of their teeth). In the procedure, a full arch (upper or lower jaw) is supported by four implants, hence the name. There are several benefits for patients who choose the All-On-4 procedure.
1. Rapidly Improve Quality of Life
Teeth play a huge factor in the way that we eat, speak, and look. If you are an edentulous patient, you know all too well how much you have suffered in these areas. It's not an exaggeration to say that with the All-On-4 treatment it will be just like having all of your natural teeth again. The four implants used in the procedure fuse to your bone through the process of osseointegration. A prosthesis, the natural-like porcelain teeth replacement, is secured on top. You'll notice rapid improvements in regard to function, looks, and speech.
2. Shorter Treatment Times & Reduced Cost
The All-On-4 procedure requires less treatment time and is more cost effective compared to traditional implant methods. This is achieved through the specific way that the procedure is done. The two posterior implants are inserted at a tilt and are longer than the other two implants. CT diagnostic imaging allows the dentist to assess bone and anatomical structures so that proper angulation and implant insertion can be attained. It is preciseness of the procedure that reduces the need for time-consuming bone grafting and long healing times. With the All-On-4, you'll have a full set of teeth in no time.
3. Long-Term Satisfaction
Patients will be immediately satisfied with their All-On-4 treatment. Due to the high initial stability of the implants, a provisional restoration can be placed on the day of surgery until the final prosthesis is prepared. Once the final prosthesis is in place, patients will also be able to enjoy long-term satisfaction. Based on a series of studies with a ten-year follow-up, the procedure was found to have a success rate of 95% or higher. Your investment into the All-On-4 is sure to provide many years of benefits.
In Houston, Dr. Roberto Velasco is one of the leading All-On-4 experts. To schedule a free consultation, give us a call at 713-766-1493 or fill out an online form.