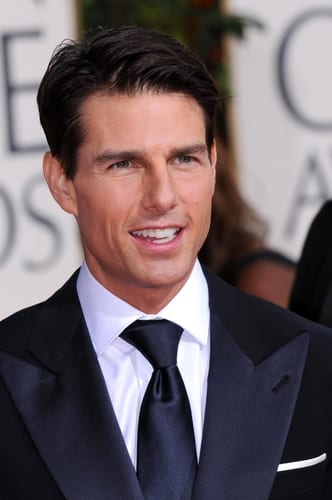 People often look at your smile first. Celebrities especially know this truth because their careers depend, in part, on their looks. How do these celebrities obtain such captivating smiles? The answer is cosmetic dentistry. Let's take a look at some of the celebs who have had cosmetic dental makeovers done over the years.
50 Cent
Rapper Curtis "50 Cent" Jackson's teeth have undergone a huge transformation over the years. If you compare older photos to those more taken more recently, you'll see that his teeth have gone from stained and crooked to straight and pearly white. The rapper has admitted to investing over $50, 000 into his teeth.
---
George Clooney
The actor, producer, screenwriter, director, and activist actually sported natural teeth for many years. His teeth grinding habit wore down his teeth, and he eventually had to have some dental work done to prevent further damage. Clooney also relies on veneers for a great white smile.
---
---
Hillary Duff
Apparently, Hillary Duff chipped one of her teeth at a concert. It's actually a pretty common occurrence for performers. Though she only chipped one tooth, the singer chose to go with veneers to give her teeth a whiter, more full look.
---
Miley Cyrus
The singer and actor's claim to fame rose out of Disney's Hannah Montana. In those days, Cyrus' teeth were just your average, regular teeth. They were neither too perfect nor noticeably misshapen. Miley has undergone many transformations over her career, and her teeth are no exception. The star now purportedly sports veneers that give her a noticeably different smile compared to her younger self.
---
Tom Cruise
The Mission Impossible star began his career with misaligned and discolored teeth. Today he has a terrific smile and is one of the most widely recognized actors. While we aren't certain of the exact procedures Cruise has had done, it is obvious that he has had some type of cosmetic dentistry work.
---
Demi Moore
Now in her fifties, actress Demi Moore hardly looks her age. She's been listed in People magazine's Most Beautiful list multiple times. Years ago, she wore a yellowing, uneven smile. Thanks to veneers, her smile is now even and brilliant and she's likely to stay beautiful for years to come.
---
---
At Uptown Cosmetic and Implant Dentistry, you'll be getting some of the same procedures that the celebrities have used to obtain a great smile. If you want a smile that matches those of the stars, contact us today to schedule a free consultation.