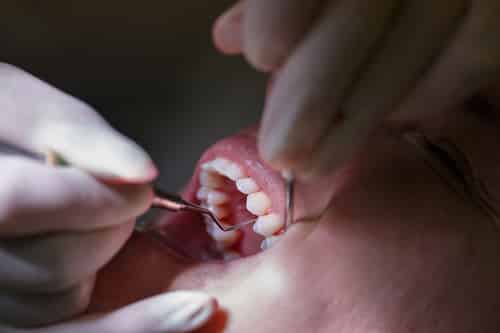 There is a normal bacteria that grown in your mouth and bad bacteria that the gum disease creates, Gum disease can cause the bad bacteria to go into the blood stream and attach itself to the blood vessels. This can cause blood clots and could lead to heart attacks.
Researchers have done studies that show that people with less teeth or gum disease are more likely to have heart disease than people that have all their teeth. Other studies point out they have nothing to do with each other. There is no question that there appears to be a connection. Periodontist which are the doctors that specialize in gum disease and cardiologist the doctors that specialize in the heart are still working together in figuring this out
If you have any heart condition let your dentist know in your next visit. Here are some of the warning signs for possible gum disease:
Redness or swelling of the gums.
Bad breath or bad taste in mouth.
Bleeding if gums.
Separation of teeth.
Gum receding.
For more information about the side effects of gum disease call the experts at Uptown Cosmetic today at (713) 766-1493.