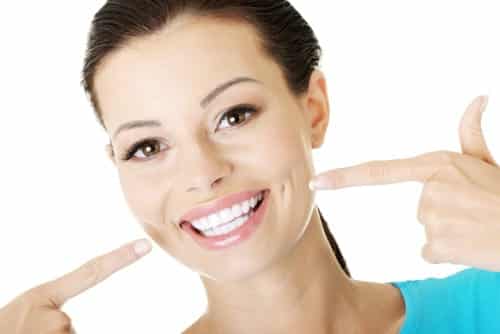 A simple smile can radiate a glow around a halo. You can undoubtedly make someone else's day by a well-placed smile. Let's face it, you're not having a great day unless you have a few laughs and grins. A contagious smile can bring joy to everyone's day. By bringing joy to the world, smiling has no doubt become the number one way to greet the people you meet. The benefits of happiness have many positive effects. The proven scientific method of expressing happiness is though smiling. No matter where you live in the world, the number one way of communicating joy is by showing off a great smile because smiling has no language barrier! When you show the world you are ready to take on the pressure of daily life, you can achieve maximum success. Presenting yourself with a great smile can certainly bring life-altering changes to your life. Here are five ways your smile can change your life!
1. Self-Confidence
Nobody enjoys ducking behind other people, dodging glances, or hiding from the light. Make yourself be heard without having to say a single word; smile! It says it all, "I'm happy to be here!" or "Everything is going great!" Smiling is the way to build a certain level of self-confidence, you need to experience how awesome it feels to enjoy moments of a full on belly laugh without holding back. When you feel comfortable with yourself, you can achieve so much. Self-doubt begins to fade into the distance when you can beam and shine to the world. Remember to wear your smile like it's an accessory! Believe me, it most certainly is.
2. Personal Relationships
Let's be real for a second- whether you are playing the field or totally in love with your partner, being attractive is very important to most people. We spend so much time getting ready to go out and making ourselves presentable even to the point of wearing uncomfortable shoes and clothing. When you have the perfect outfit and feel on top of your game, when you have your hair just right, you always remember to check out your teeth in the mirror. Laughing and smiling are a huge part of what makes us human, and what makes us enjoy each other's company. Most of us would skip the dentist chair if at all possible, however, it is very important for us to muster up the courage to do everything to have a shining smile on our face. Life is too short not to spend it by laughing with friends, family, and the one you love.
3. Business Relationships
We think it's almost impossible to seal any business deal without having a smile to go along with it. First impressions are everything in a business setting. Let's say you're in a situation where you need help in a retail store, and the person trying to help you has not made eye contact and didn't smile. It's proven that most people would walk away from that situation with a bad feeling and maybe different thoughts about the store itself, possibly even the company as a whole. And all of this just because the store clerk was embarrassed to smile. You can even translate this on a much larger scale, with any position of any company. A smile can go a long ways, from a starting position to a CEO.
4. Wellness
Health is a huge reason to take good care of your teeth. No one wants to have infections or rotten teeth, we all want to feel carefree from these kinds of worries. If you're one of the unfortunate people stuck with having teeth problems, now is the time to act and find solutions for dental needs. Start by having your questions prepared, and get ready to hear the answers you need to hear. By taking great care of your teeth now, you can prevent further damage. You only have one set of adult teeth after all. Make your smile last a lifetime.
5. Self-Respect
Taking care of yourself is important, and it shows everyone around when you can have a smile that says, "I'm a winner," People will believe you are a strong and proud individual. Having a clean, beautiful, big smile shows self-respect and makes you a good role model for the people in your life. Whether it's kids, teens or adults, people will want to seek your advice, but it starts with your smile. Working on your smile can be the start of building self-respect for yourself, and achieve more than what you thought was ever possible.
Remember, when you smile, you can open doors for yourself to get you places you have always wanted to be. All it takes are the first steps of taking care of your smile to become a better you, at work or at play you can enjoy life with a big smile.