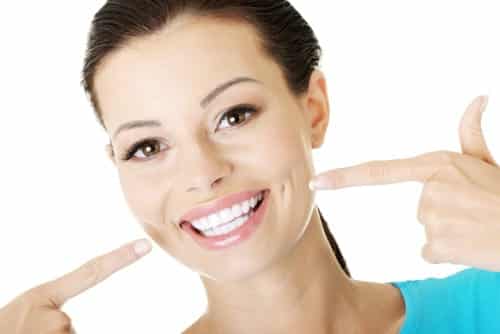 When asked what they would like to improve about their smile, people often say that they would like whiter teeth. And it's understandable. Who wouldn't want a nice set of pearly whites? Thankfully, getting whiter teeth isn't all that difficult. Read on for five easy ways to whiten your teeth.
If you fancy testing out your mixology skills, you can concoct your own teeth whitening paste out of household products. Combine two tablespoons of hydrogen peroxide with one tablespoon of baking soda. Stir into a paste and brush like regular. Rinse extra thoroughly to remove all of the paste.
---
2. Use Whitening Strips
Whitening strips really do work. They are worn every day for about 30 minutes for a period of several weeks. For best results, wait six hours after brushing and dry your teeth with a cloth before applying. Expect whiter teeth for up to a year after you finish the treatment.
---
3. Rub with Hydrogen Peroxide
Hydrogen Peroxide is one of the main ingredients in many whitening products. It comes as no surprise that you can rub it right into your teeth for a whiter smile. Dip a wash cloth in it and rub your teeth to lighten stains.
---
4. Brush Your Teeth Regularly
Brushing twice a day is basically the golden rule for dental hygiene. To whiten your teeth at the same time, start using whitening toothpaste. While you may not see drastic improvements, it can help with minor tooth discoloration and prevent future stains.
---
If you are in Houston and you want to whiten your teeth, visit Uptown Cosmetic & Implant Dentistry. We can handle even more serious teeth discoloration with cosmetic dentistry procedures such as veneers and advanced teeth whitening techniques.
---