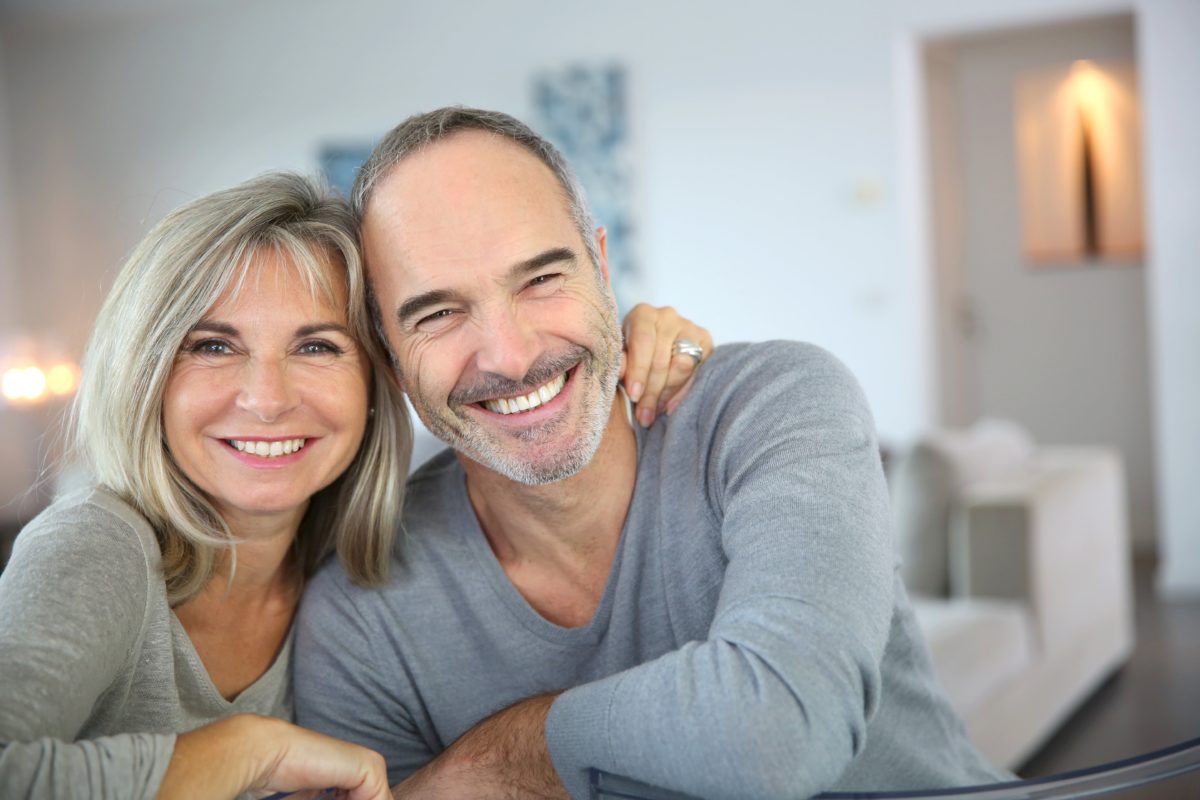 With the often celebrated as equally hated V-day behind us, many people are happy in love or desperately seeking it. More and more people are using online dating as a method of meeting potential mates as the social stigma of it has gone away. Love is beautiful but sadly it is not blind as we like to believe. When your first impression and method of attracting someone is your headshot on an online profile, no other feature stands out more than your smile. According to cosmetic dentistry studies, people searching  through online profile pictures first look at the person's smile, then their eyes.  Your smile says a lot about you whether you realize it or not and if you are hiding your teeth, your potential matches are going to assume you have bad teeth. Sure, you can photoshop a perfect set of pearly whites in your photo, but what about that first in-person meeting? It's going to go bad, trust that. Be encouraged single people, there are some easy solutions to the top 4 problems that keep you from a perfect smile.
That One Discolored Tooth:
You may have had an accident as a child, or possibly, your tooth just grew in discolored or off-kilter than the rest. It may seem minor to some but we are our worst critics. If it drives you crazy, it is going to make you self-conscious and may keep you from smiling naturally. You really can't hide it forever but you do have options from the cosmetic dentistry office at Uptown.  Options include teeth whitening to see if it is just a topical problem, veneer if whitening won't work or if needed,  a dental implant to replace a discolored tooth, due to poor tooth condition.
Mouth Full Of Silver Fillings:
Silver fillings are a dental tool of days gone by, they are unsightly as you know but also they have been found to be toxic. Amalgam fillings have mercury which as you know is very toxic. Over time having all those fillings in your mouth can affect your health or bleed into your gums and turn them gray! The easy and healthy solution is to have them replaced with composite natural colored fillings. Not only are these healthy for you but they blend right in so no more unsightly silver.
Your Teeth Have Permanent Stains:
You know the stains, they seem like a sepia or yellowish tint, either from coffee or genetics they can really affect your confidence. You have tried all the whitening toothpaste you can buy, you've done the home whitening kits, and even maintained healthy dental care. Despite all that, your stains just won't go away. In this case, coming to see Dr. Velasco at Uptown Cosmetic Dentistry might be your best option. He can discuss whether our professional teeth whitening will work for you. Some stains are extrinsic meaning it is just a surface level problem, but others are intrinsic meaning they stains originate from within. If you have intrinsic stains, have no fear, you can get porcelain veneers that will make your smile brand new and pearly white.
You Have Short Teeth:
When we say short teeth it just means that less of your teeth are exposed past the gum line, giving you a gummy smile or childlike teeth appearance. Just like veneers can fix stained teeth it can also correct short teeth and make your smile perfect as you want it. Cosmetic dentistry has come such a long way and veneers are no different, they have made great strides in how natural they look and can correct a host of issues.
At Uptown Cosmetic Dentistry we want your love life to reach its full potential. We believe that starts with being happy about yourself and your smile. Call us today for a consultation on bringing joy back into your smile.