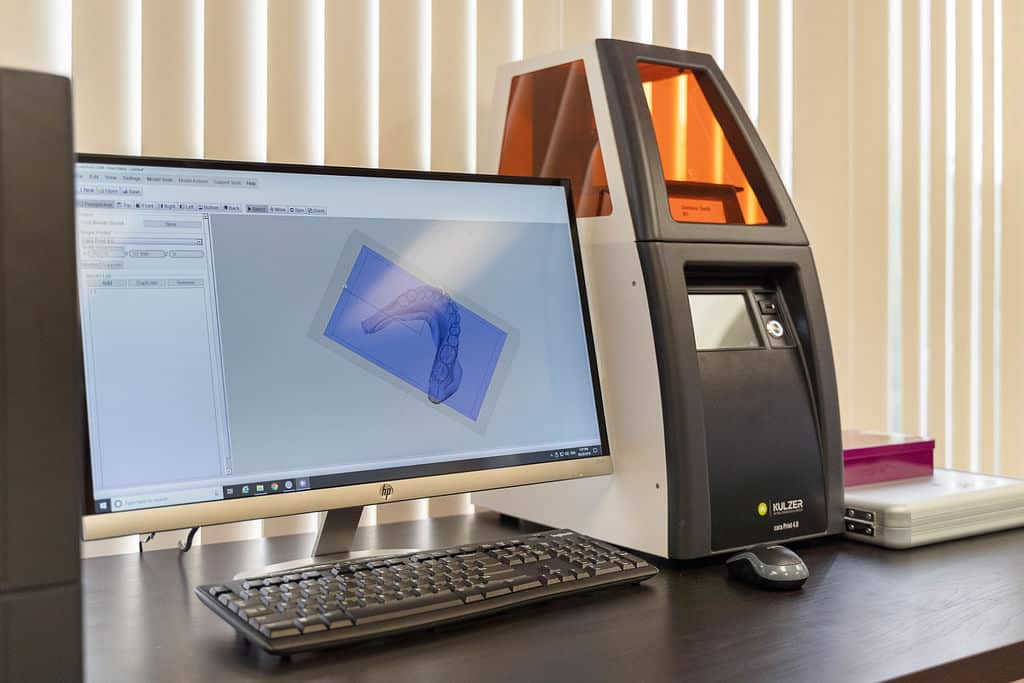 You've heard of 3D printing for everything from tools to prosthetic limbs. By instantly being able to print products from a computer design, 3D printing is revolutionizing all sorts of industries. The dental world is one of them.
That's why Dr. Velasco recently added 3D printing capability to Uptown Cosmetic & Implant Dentistry.
What is 3D printing?
Also known as additive manufacturing, 3D printing is the opposite of subtractive manufacturing, which is cutting out or hollowing out a piece of metal or plastic with a milling machine or other devices. In 3D printing, three dimensional solid objects are made from a digital file. The object is created by laying down successive layers of material until the full object is complete.
3D printing for our on-site lab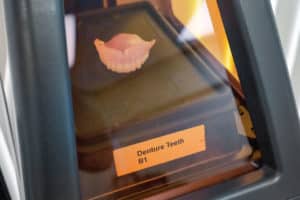 At Uptown Cosmetic & Implant Dentistry, we already have our own on-site dental lab which has saved our patients time and money, as we don't have to take impressions and send them off to a dental lab to make prosthetics such as crowns, inlays and onlays. Now that we have 3D printing capabilities, it makes it easier and quicker to perform other prosthetic procedures.
What can we do with our 3D printer?
These processes begin with our intraoral digital wand, which we use to scan the patient's mouth. This creates a 3D image of the patient's teeth and gums. Then we use our computer-aided design (CAD) capabilities to design the tooth repair (inlay or onlay), the crown, or other prosthetic.
Here are some ways we are using 3D printing:
To fabricate…
Crowns
Bridges
Partial and full dentures
Artificial teeth for dental implants
We can also use 3D printing to create orthodontic models, rather than using goopy impressions.
We use 3D printing to create precise drill guides, which is important for the placement of the four implants necessary for our All-on-4 procedures.
Next time you're in the office, ask us about our new 3D printing system. We're proud of our newest addition to Uptown Cosmetic & Implant Dentistry. Contact us for your next appointment at 713-960-9623.