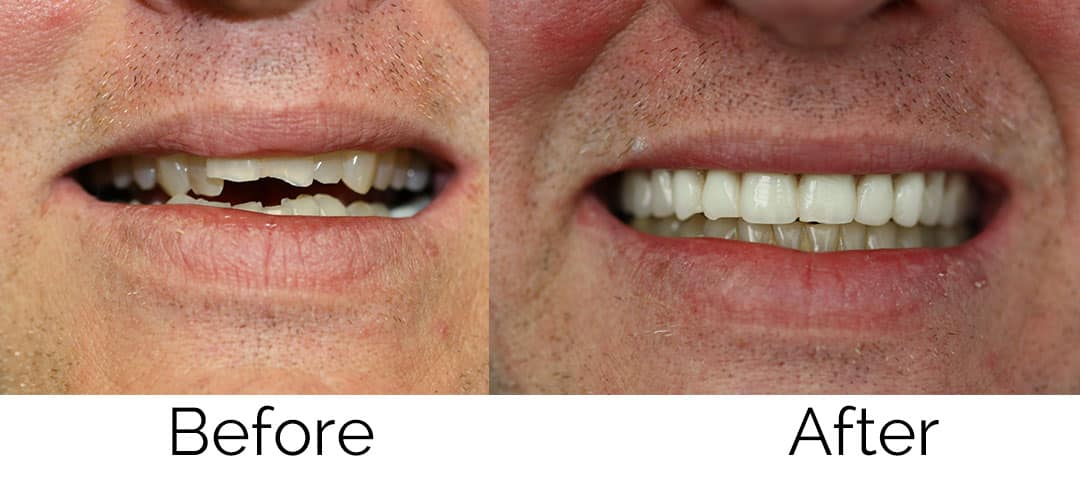 If you happen to wear dentures or have ever been missing a tooth or two, you know how difficult life can be. Taking dentures out for a regular cleaning can be a hassle and can even be embarrassing. However, not taking care of missing teeth at all has another set of problems. Something as simple as chewing food can be a difficult task to perform with a whole set of missing teeth. Dentures or not, you might be avoiding your favorite foods. Not to mention the struggle of caring for your teeth after every meal. Stressing over these small things will have you sick and tired of not being able to live your life like everyone else. Isn't it time to get a long-lasting smile?
It's a struggle to pass off false or many missing teeth. Your confidence level will fall after the fear of being judged in your work and family settings. You may experience denture irritation and problems with your denture set. Speaking with dentures can be pretty difficult at times. Some words will be difficult to say without the practice of speaking these words. We encourage you to consider ditching the dentures or avoid them all together.  Your mouth goes through changes as you progress through life. Plastic dentures need to be replaced every five years. Get a smile that lasts a lifetime. Take back what is yours and get immediate results today. All-on-Four™ Teeth-in-a-Day procedure is the perfect solution to dentures or if you have missing and failing teeth.
All-on-Four™ Procedure is a technologically advanced dental implant technique made to give you the best in modern dental implants. These implants are permanent, and can be cleaned and brushed just like natural teeth. Just imagine, no longer need to use adhesives or even have to take out dentures. Since the procedure gives you great, natural like teeth, you can eat and smile all you like. The All-on-Four™ Procedure is meant to give you power and control, not slow you down.
Here at Uptown, we can safely say you're in great care with Dr. Velasco. He has performed many All-on-Four™ procedures, more than other most another dentist. The procedure is considered quick and easy with an undoubtedly high success rate. Your results look natural and function just like real teeth. Nothing feels better than having everything enjoy back in your life. The All-on-Four™ Teeth-in-a-Day procedure at Uptown Cosmetic & Implant Dentistry is the best dental implants for you.